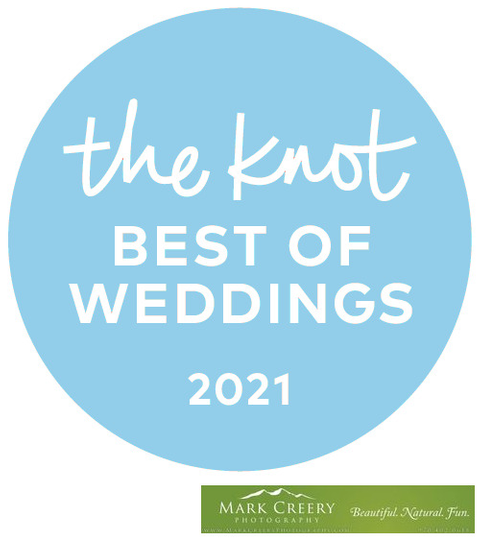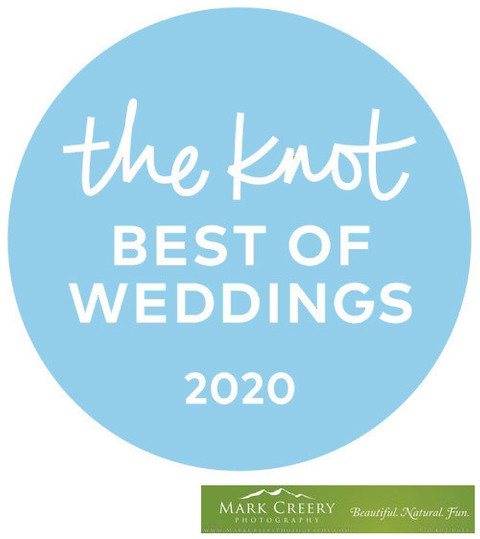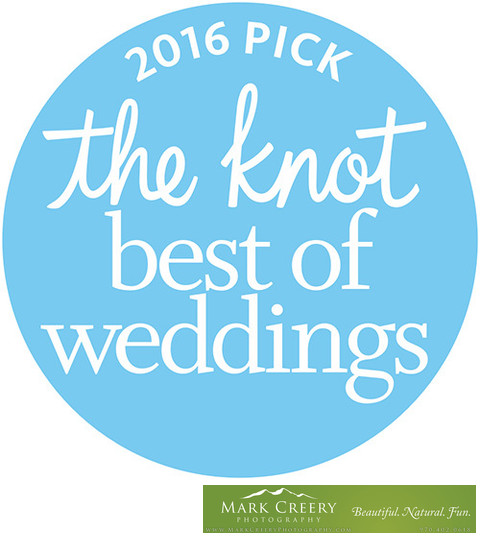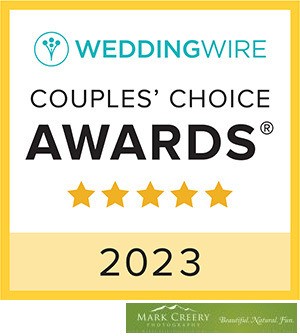 Rated #1 photographer in Colorado in 2018 by Top Rated Local.

It's very flattering and humbling to receive such amazing feedback from my clients, which you can see below. I am honored to have been able to tell the story of their relationship and to now call them friends. Thanks to my great couples! I hope reading these comments will give you an idea of the experience I can provide for your own wedding day or portraits.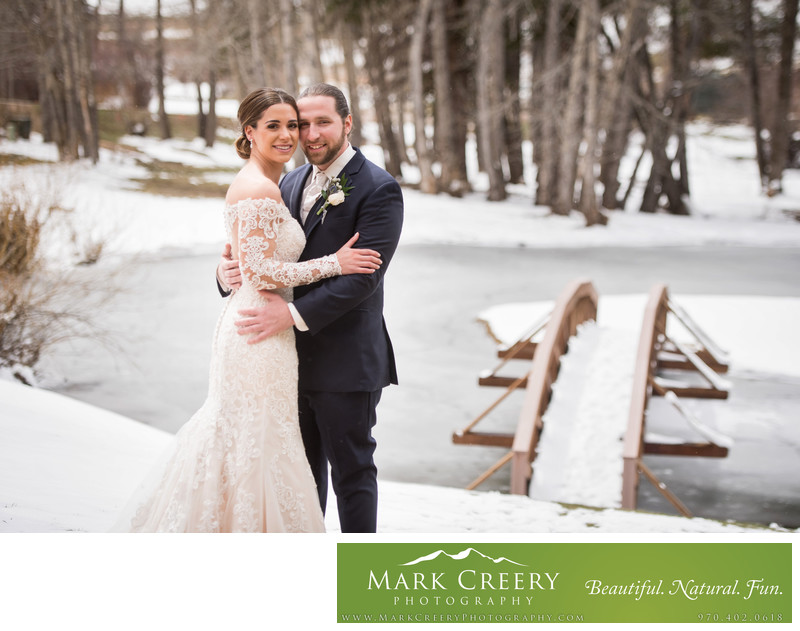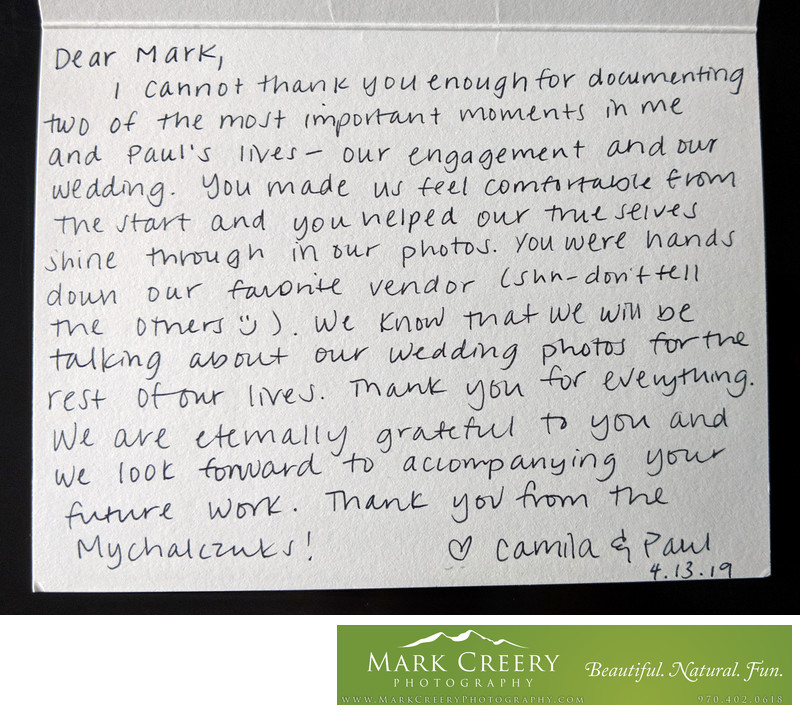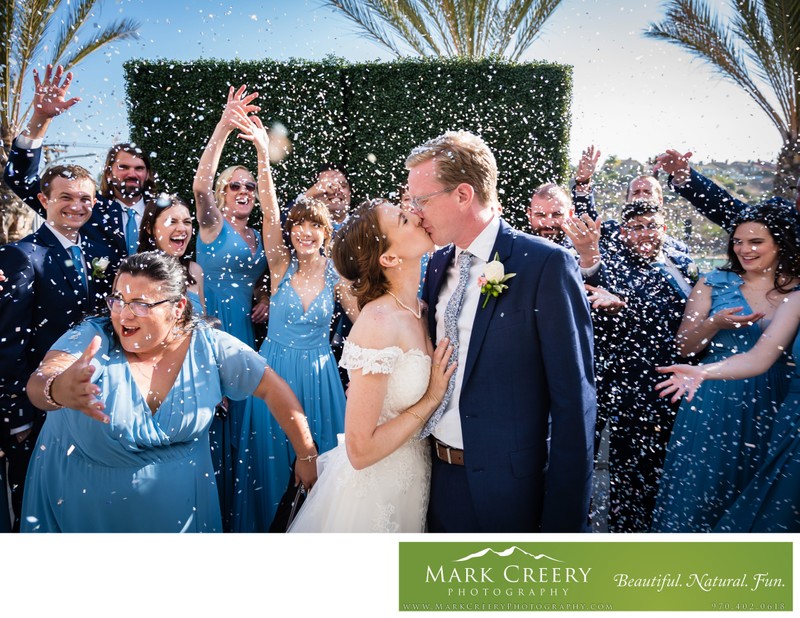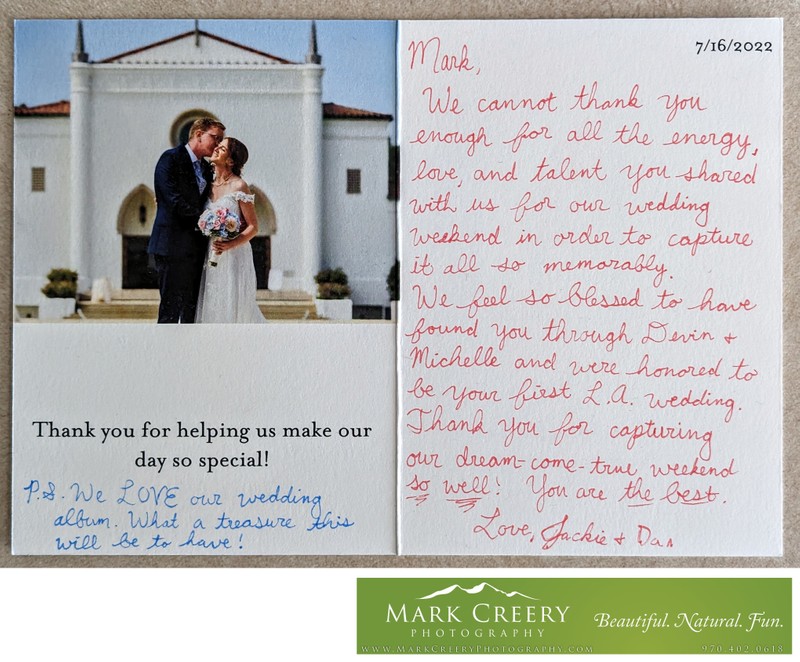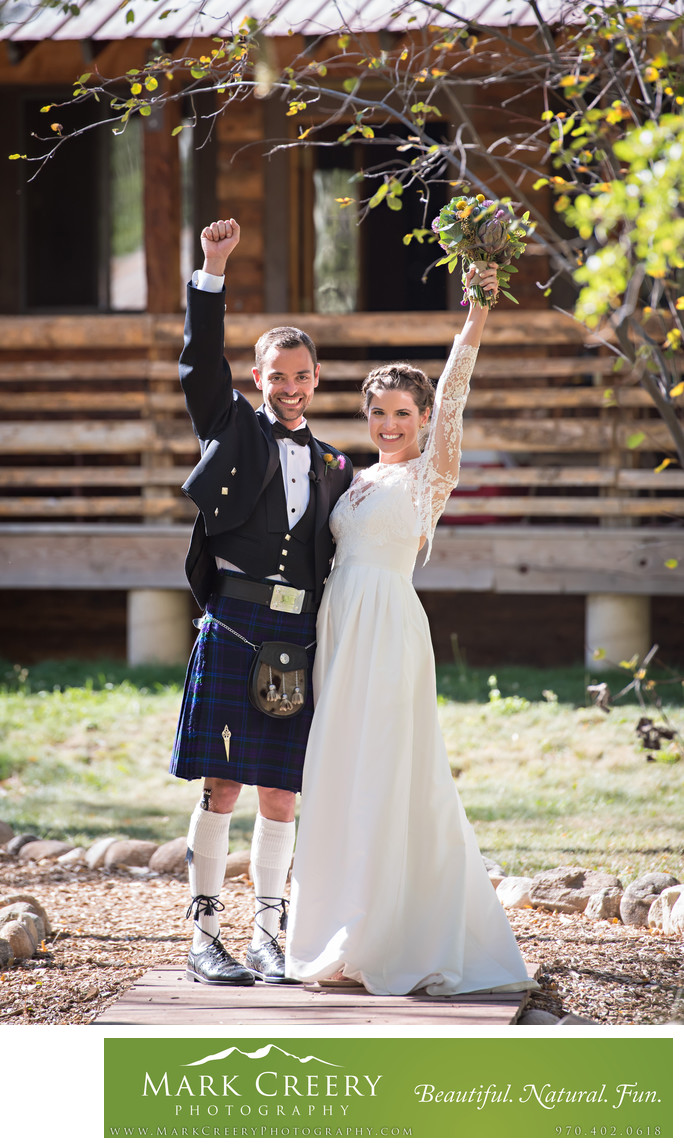 "Mark was one of the best decisions we made about the whole wedding. He made us feel so comfortable and we were really happy to have him around all day." Gretchen & Duncan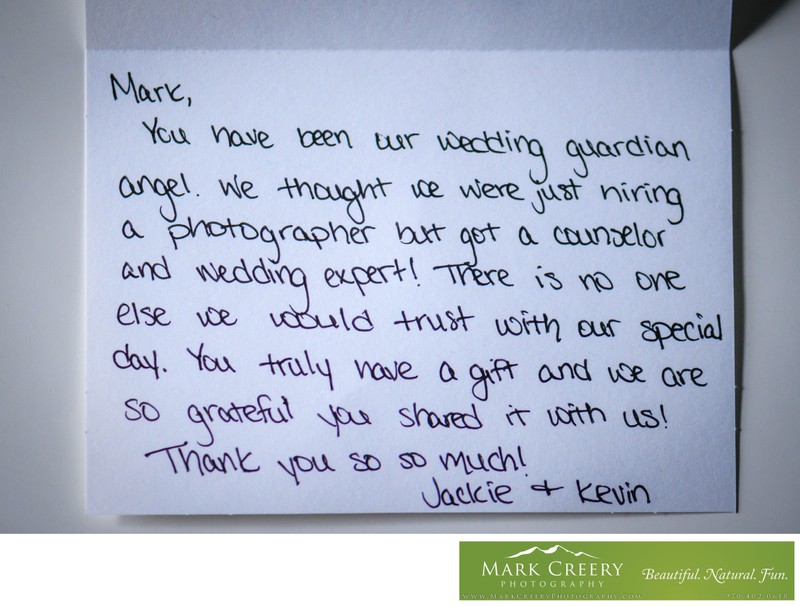 "We used Mark for our daughter's wedding last year at Dunafon Castle, and we were very impressed with the quality of his photography. So when it came time for our other daughter's wedding on Sept. 10th, we turned to Mark again. He is nothing short of amazing. Every time I turned around, there he was. He captures the important shots and the shots that become important the moment you see them, because he recognizes what's an important shot when he sees it. He captures the posed photos, the intimate moments, and the love. He also captures the silly, fun, crazy, moments that often make up the most memorable parts of families together. He is a magician with light and shadow, color and contrast, and is an artist with his cameras. No second photographer required! Thank goodness we don't have any more kids to marry off, but if we did I'd be contacting Mark again." Kathie - Mother of the Brides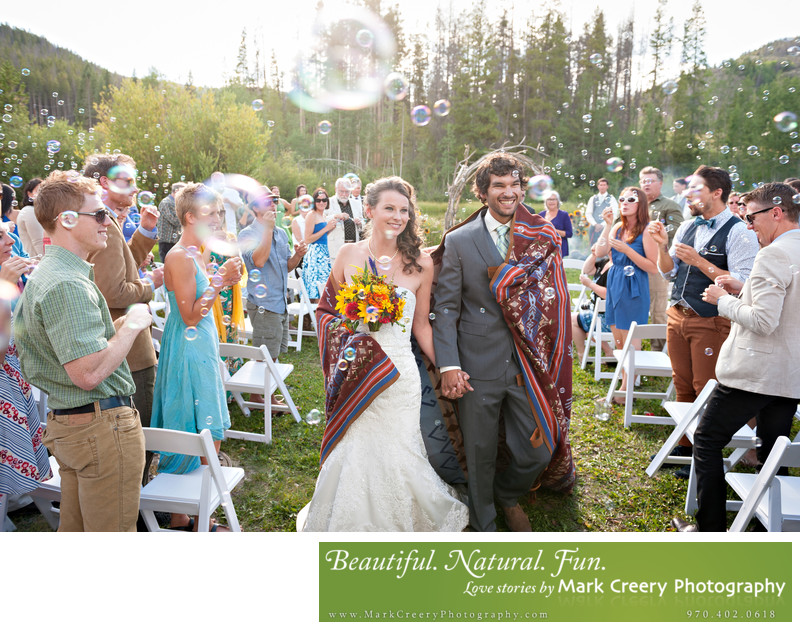 "Mark is not just an amazing photographer, but a wonderful person to have around on your special day. The first thing we realized when we met Mark was how genuinely kind he is. For your wedding, you want someone who is not only helping take photos, but someone who is celebrating the day with you and is excited for you. Mark was absolutely that person. He was a great communicator and wanted to know what was important to us throughout the day. He was very flexible and always had our interests in mind. The photos blew everyone away, especially us. What a gift! I have recommended Mark to numerous friends and will continue to do so. Thank you Mark!!" Whitney & Simeon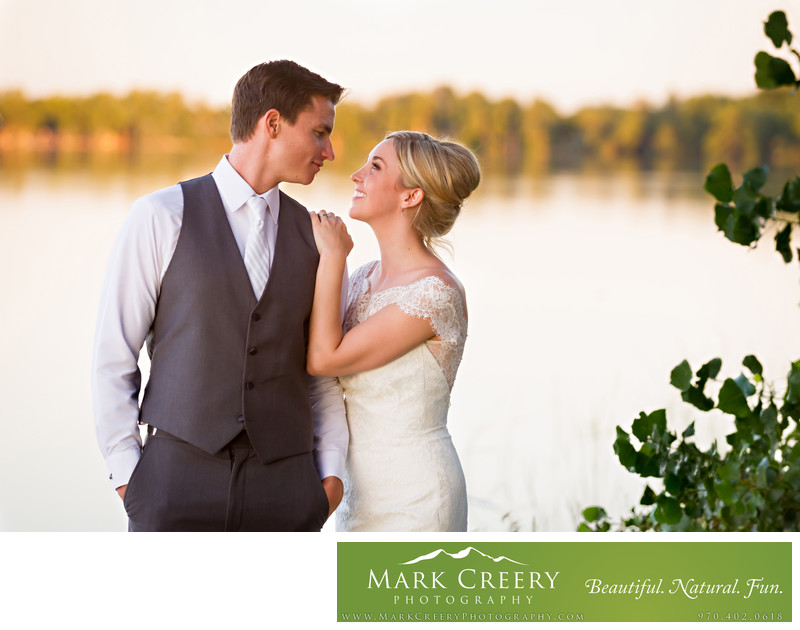 "Mark was our amazing wedding photographer and we highly recommend him for your event. He is a true artist who knows how to capture the essence of your event. Mark is a genuine, knowledgable, talented, and kind photographer. He took the time to get to know us, and worked with us through varying circumstances. He was diligent in his task at hand and was easy and fun to work with. Our pictures are absolutely beautiful and you will not have a more creative and talented photographer than Mark!" Megan & Chase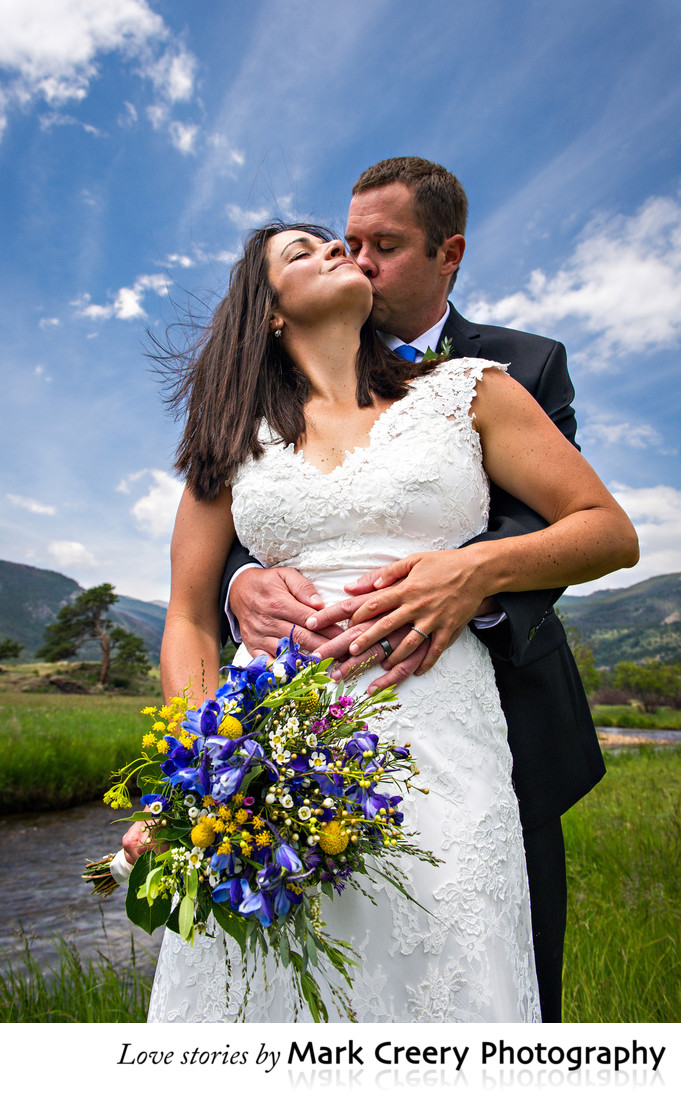 "Mark is awesome. Just awesome. He photographed our wedding in Estes Park, Colorado, and his landscape shots were as magnificent as his reception shots were detailed. He also did a great job with candid photos. Plus, Mark is easy going and laid back, but he is also very professional. I would recommend Mark to anyone looking for a talented photographer who is reasonably priced, professional, and just plain cool. My husband and I are very, very happy with our wedding photos! Choose Mark - trust me, you will be happy you did!" Lauren & Justin
"We chose Mark as our wedding photographer after our first photographer cancelled on us. Mark was extremely flexible and genuinely interested in earning our business. He worked with us to make a package that we could afford, and we couldn't be happier. The photos turned out miraculously and everyone had nothing but good things to say about them. Mark fit in as one of the guys during the getting ready and did a wonderful job balancing between letting things progress and making sure we got the shots we wanted with the bridal party. He is extremely personable and very professional. Thank you Mark!" Kapri & Peter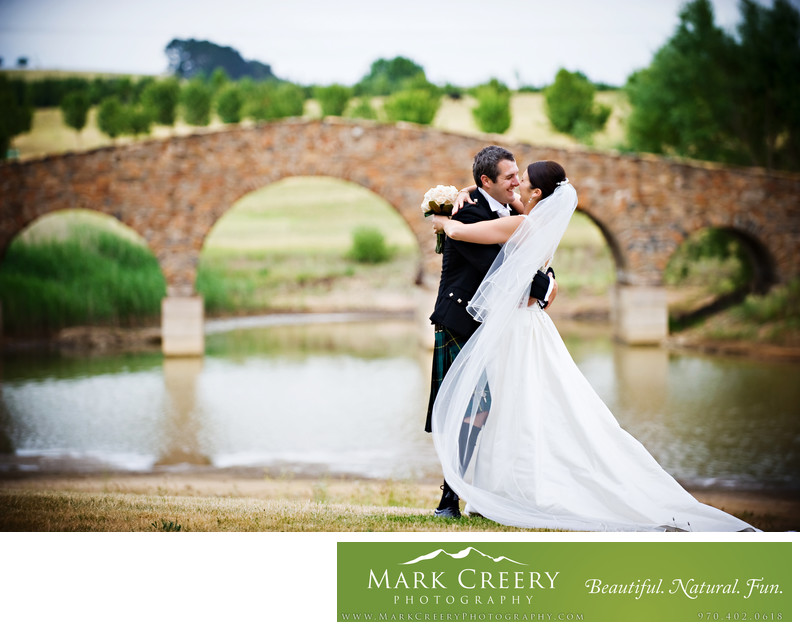 "Mark did a fantastic job at our wedding! We are absolutely delighted with the photos! He captured every moment perfectly and the photos tell the story of the day so vividly. We now have the memories and a beautiful album to remember it all. We were extremely impressed by his professionalism on the day, his calm nature and sense of humor. We didn't even realize he was there half the time. It made the whole experience so much fun and relaxing. All our guests were impressed by him! I would recommend Mark Creery Photography to everybody. Thumbs up!!" Nicola & Bill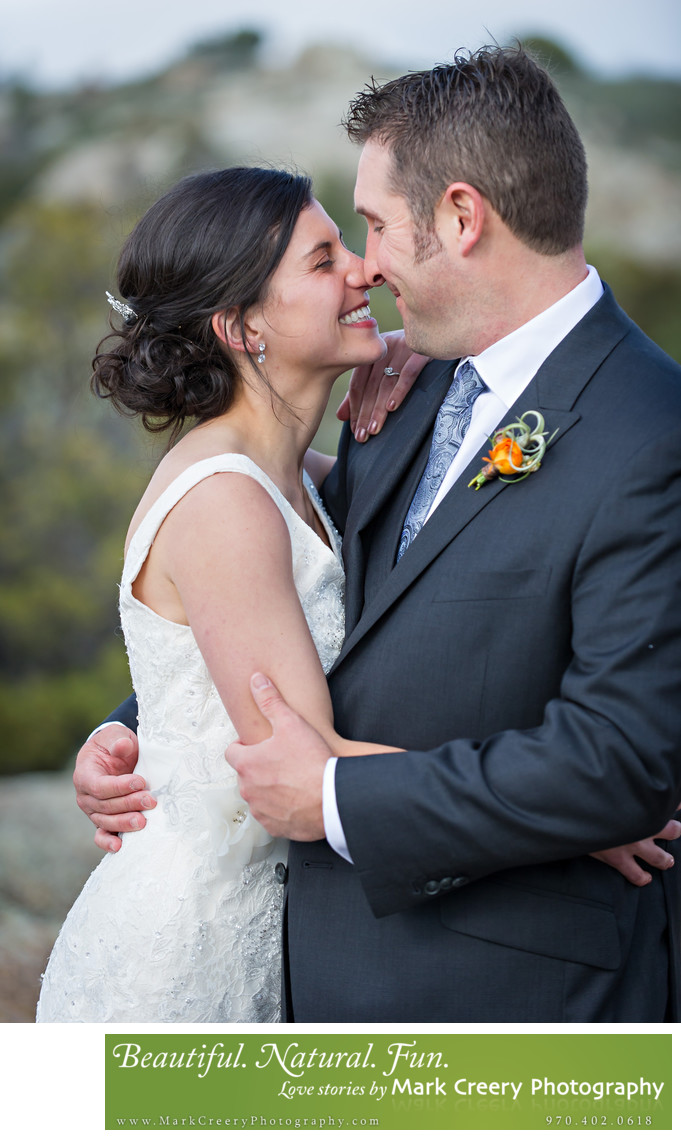 "Mark went above and beyond to photograph our wedding and make it a perfect event! The photos he took were fantastic, his customer service was exceptional, and he was so thoughtful (he even brought the best white umbrella for me to borrow during the rain at our wedding!) We would recommend him to anyone and feel lucky to have had him as our photographer." Amber & Deric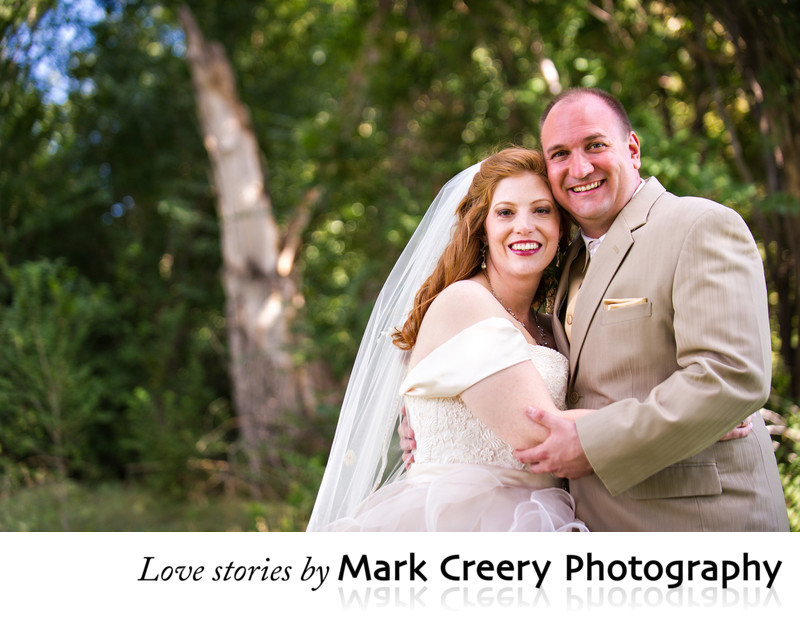 "If you want a photographer who is professional, who truly cares about his clients and is dedicated to making your special event that much more special, then Mark Creery is your photographer. Simply the Best!" Cindy & Chris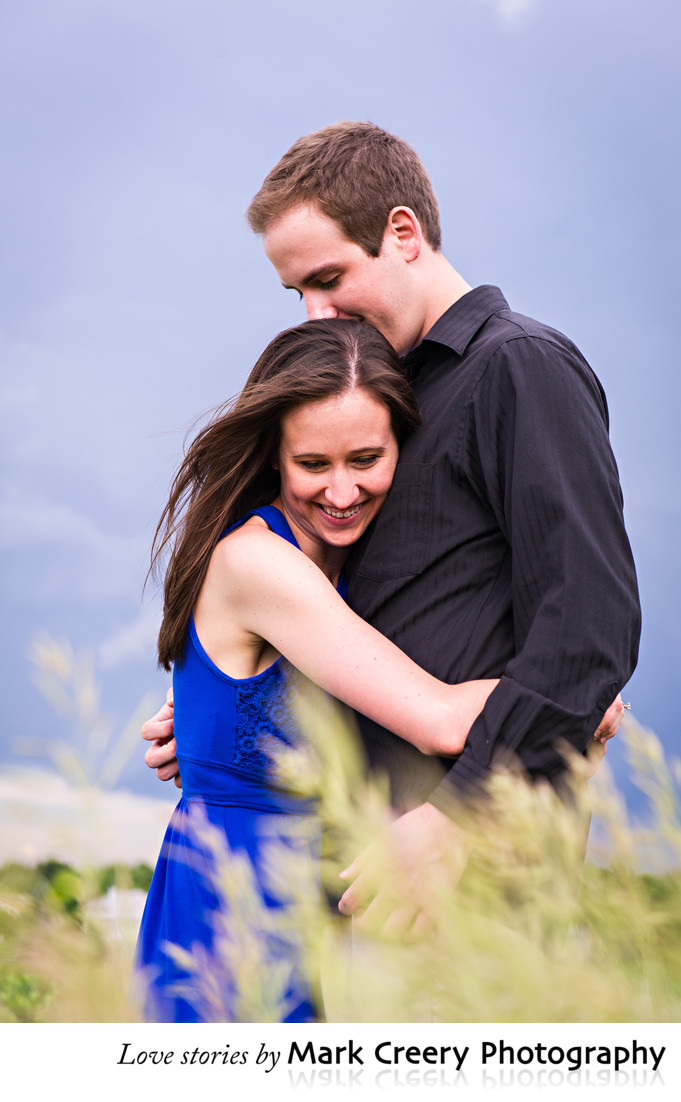 "I'm so excited that we chose Mark to shoot our engagement pictures! Mark was extremely professional in all of our communications and during the photo session. I picked him because he had a great eye for composition, lighting, color and location. He proved that to be true in the locations he picked for our session and the photos that he captured from them. One location just happened to be super windy from the storms moving through but he managed to capture the best pictures from the session! I also chose him because he focuses on capturing the more natural interactions that happen between people. My fiancé and I are a little awkward but Mark was able to work with us in such a way that we felt more comfortable to fall into those natural moments as the shoot went on. Mark was definitely everything I was looking for in a photographer!" Adriane & Eric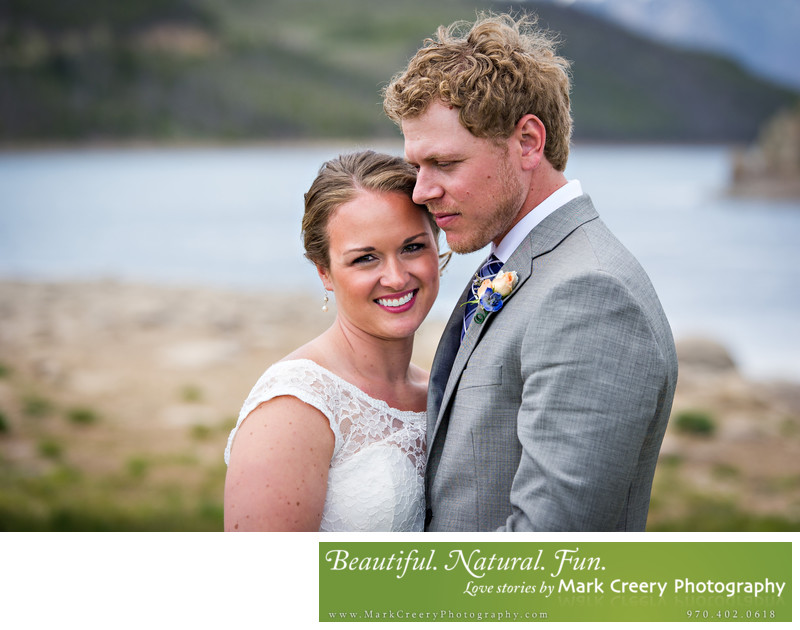 "Mark was great to work with for our destination wedding in Breck. We communicated over email, phone, and text leading up to the big day to make sure he knew us as a couple and what we wanted out of our wedding photographs. He was an easy choice because he is so great at capturing the beauty of the landscape while also showing our personalities and relationship without staging. His customer service is great and I would definitely contact him again if we were to ever need photography in Colorado again. Thank you, Mark, for making our day easy and capturing our love for each other, adventure, and nature in Colorado!" Acacia & Tony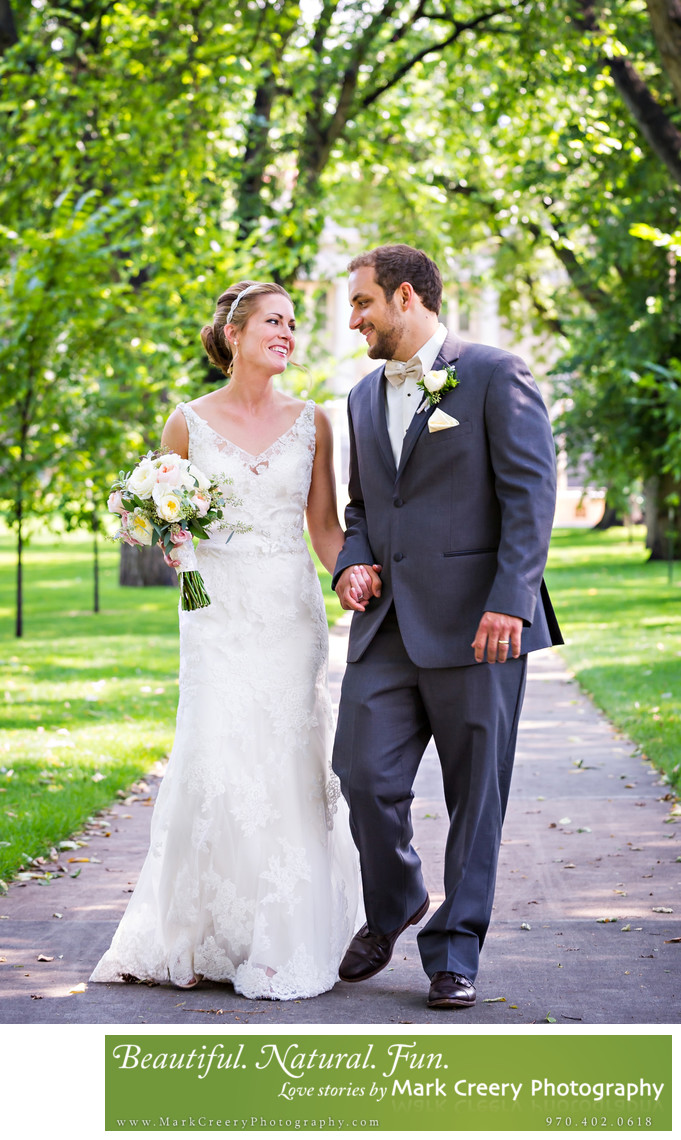 "Mark photographed our wedding on a great summer day at the end of July. Although it ended up raining at the beginning of the reception for a brief time, Mark was still able to capture the fun of the event despite the rain. If you are looking for a photographer like I was which was basically 'in the background' and essentially 'non-existent,' Mark is your guy. I loved how he just hung in the back the entire time, yet absolutely captured every moment. In looking back through the photos, it's really like re-living the day all over again. His photos take you back to that special day in a way in which I have not seen before. He is respectful of you and your family's space, and allows you to still have those private times on that very important day. I really appreciated his calm demeanor and personality. That I thought was especially important when so many people around you that day can be high strung. Ultimately though, his pictures speak for themselves. I wanted someone who captured the moment, didn't intrude, had a good demeanor and likeable/trustworthy personality. Mark had all those and more. I would definitely recommend him over and over again. Thanks Mark!" Laura & Terrance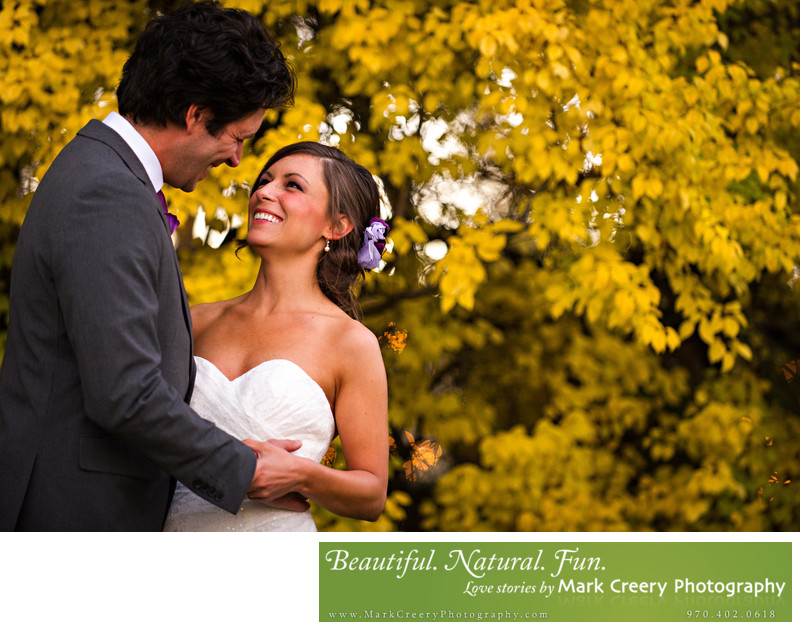 "Not only is Mark skilled in his craft, he is very detail-oriented and particular when it came to meeting our photography needs. He was willing to speak with us regularly leading up to the wedding, and he showed professionalism in his questions. More, Mark took the time to get to know us. He is very friendly, and very flexible. Of course, his professionalism was most apparent the day of our wedding. He seemed to know exactly where to pose us, how to pose us, and how to catch the lighting on a Fall evening at dusk. Our photos turned out beautifully. My husband and I would recommend Mark for anyone, and for any occasion. I am sure we will use his services again as we expand our family, perhaps, or for other big events. Thank you, Mark! We think you are so great!" Julia & David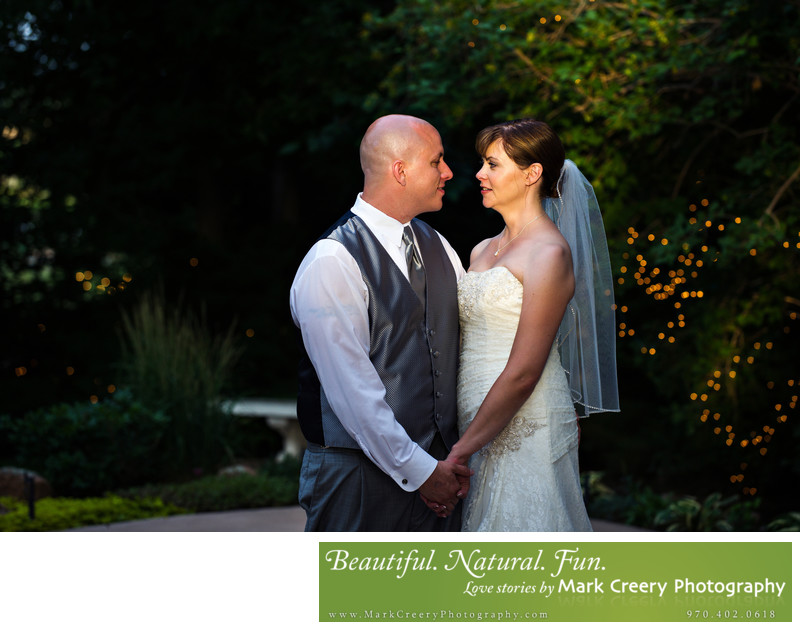 "The photos Mark took were amazing. It really captured the behind the scenes moments before, during and after our wedding perfectly. We love sharing the DVDs with our family and friends. Not only were the photos perfect, but Mark was so great to work with. He got everyone together for the shots we wanted, without being intrusive. We're so glad we chose him as our photographer for this once in a lifetime event." Katie & Brian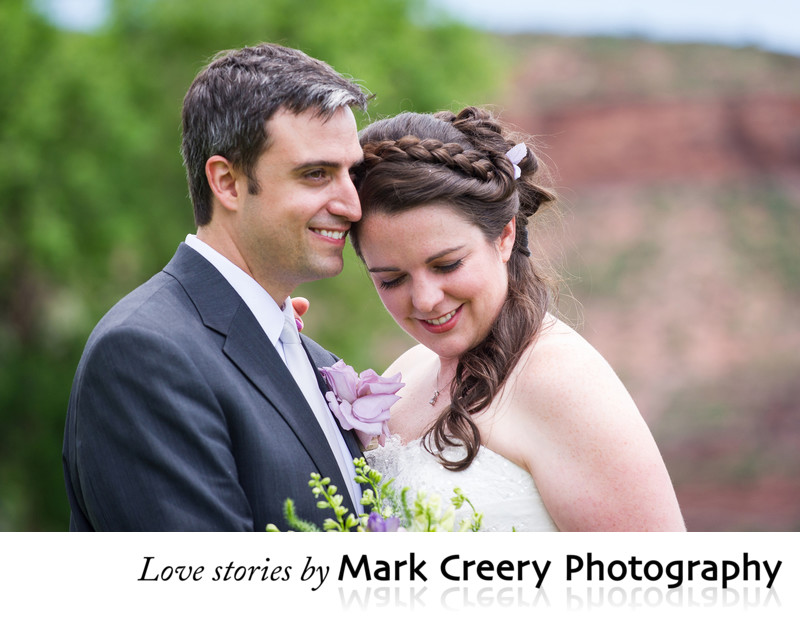 "Mark Creery is calm, professional, and personable. He takes the time to get to know you, your style, and the feel you wish to convey through the photography of your special event. His demeanor is polite and his work ethic is flexible. His photos are versatile and he makes the most awkward of people become masterpieces and works of art. Mark takes the time to not only get photos of your special event of you and your wedding party, but makes an effort to document the whole story of the day. He captures the details that you spend months creating and years thinking about. We are so glad that we chose Mark to capture our day that we will look back at our photos years from now and will never regret our decision. Thank you for everything, Mark." Grace & Scott
"Mark is a gifted photographer. He exquisitely captured the story of our wedding day. We are pleased we engaged Mark from the myriad of photographers available for your wedding day. His photographs reflect his gift to capture the joy and excitement of the bride and groom and all those who come to celebrate your important day. thank you, Mark." Juliana & Francis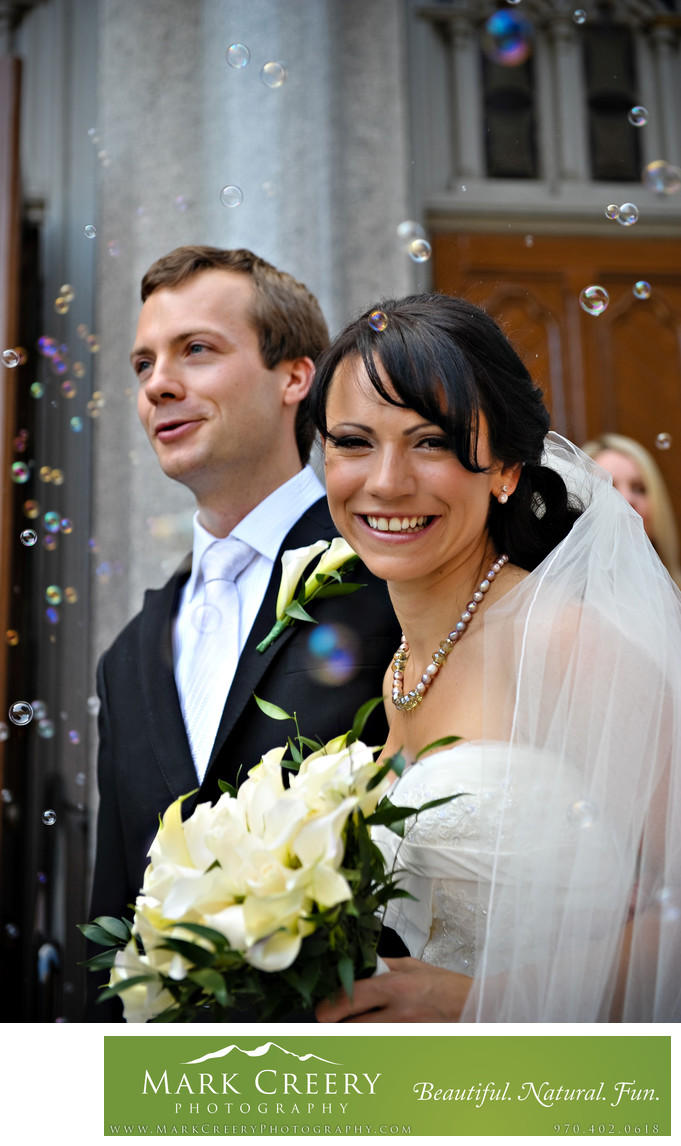 "I'm laughing, I'm crying, these are so amazing!! Thank you for capturing the most precious moments of our big day." Lina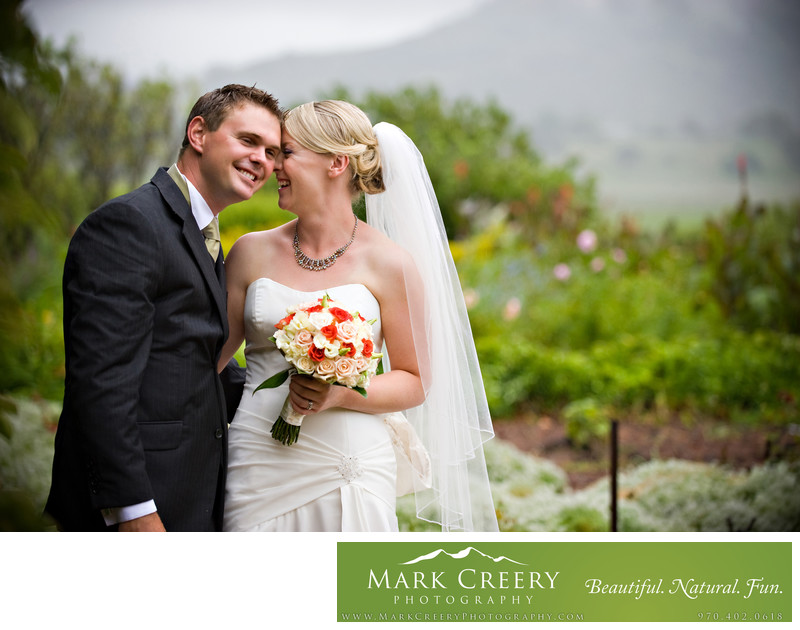 "Thank you again for the fabulous job you did of our wedding photos! We just looked at the photos together and we can't wipe the smiles off our faces – you captured our day perfectly. We couldn't be happier with how they turned out and I love the happy relaxed vibe of the shots. We feel very lucky to have had you as our photographer." Autumn & Gareth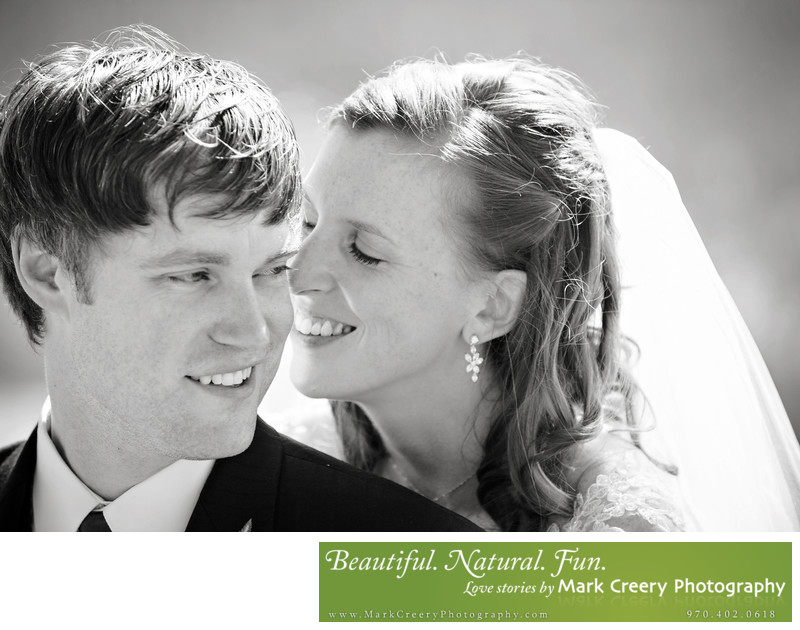 "Mark has an incredible ability to pull out the best in every photograph. He has an eye for the sweeping, artsy shot but also the more standard, lined-up and posed shots. Leading up to the wedding Mark asked all the right questions to ensure the finished product was exactly what we expected - and more! At times he acted as a pseudo-wedding planner, giving us needed advice to help schedule the day's events to maximize his time and minimize impact to guests during photo shoots. Mark was professional and efficient, polite and courteous, and a calming influence during a very hectic time. Mark's photographs tell a compelling story about the best day of our lives. We highly recommend Mark, and we look forward to having more reasons to hire Mark to photograph us again in the future." Felice & Colin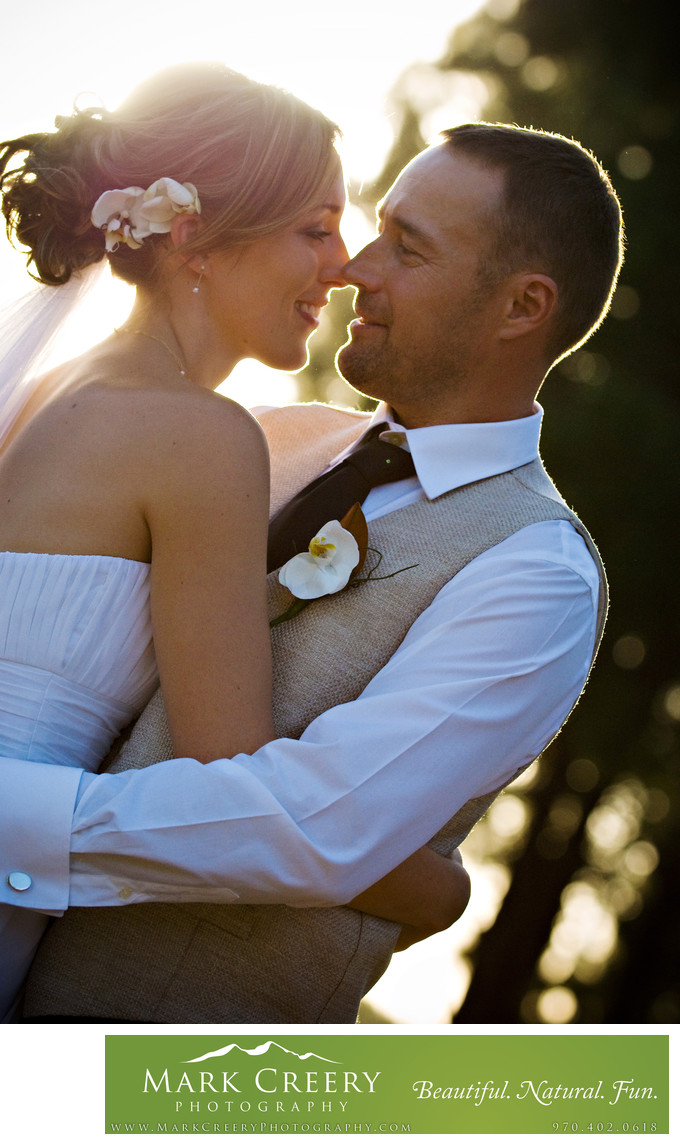 "Thank you so very much for all the brilliant work you did - I didn't even notice you were there half the time, which was probably the reason why you were able to get such nice moments! So many people in my family have commented on how great you were, getting the finer details as well as the overall action shots. The photos are wonderful, and by 'wonderful' I mean that they look like you were looking in from a window without anyone noticing. Exactly what we were after! We are so grateful for and impressed by the hard work you put in. We enjoyed ourselves immensely and were glad you were there to share in it." Vanessa & Nick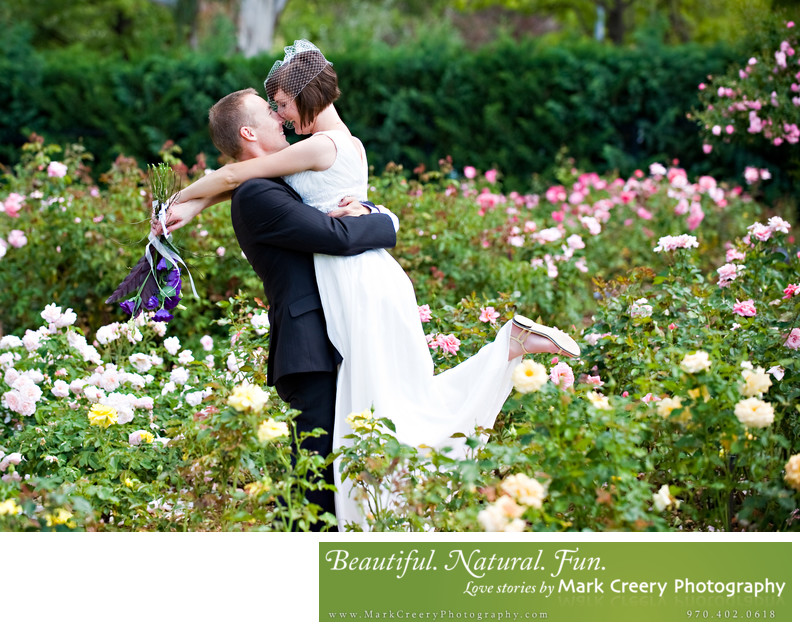 "Oh Mark, they are just wonderful! Thank you soooooooo soooooooo much! We are so happy with the photos. I'm sure you could see how happy we were on our wedding day and you have captured this perfectly - thank you!" Leah & Craig
"OMG Mark!!!! The photos are amazing!!!!! Absolutely blown away is an understatement and we already had high expectations as we love your work. We really can't thank you enough for these. They are so 'us' and are by far our favorite photos ever (and we have had a lot of photos!)." Anita & Clint (couple session)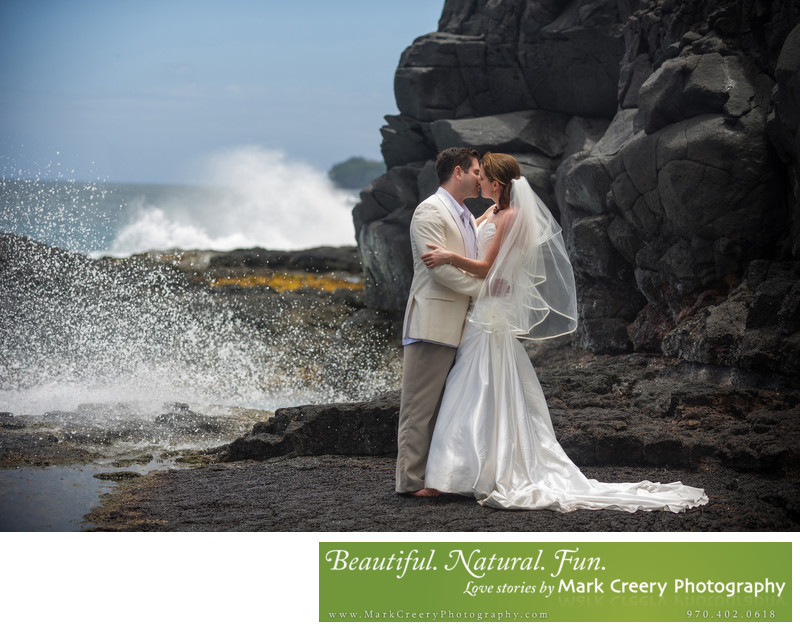 "Working with Mark was a fantastic experience. In a word it was easy. From the moment we decided to work with Mark he put us at ease and made us feel relaxed. He helped us not only make choices about photography, but guided us through some other major decisions for our wedding. He listened to us and really took the time to get to know who we are as a couple and what we were looking for in a wedding photographer. The day of our wedding he was all smiles and amazing energy. He is discreet in capturing those candid, genuine moments and was also able to take charge in the more formal, poised moments. He also was very spontaneous and encouraged that in us and our wedding party. He was creative and helpful in our shots and never once did we worry our shots were going to be 'cookie cutter' or corny. He caught some amazing moments during our wedding day that we will cherish forever. His patience and enthusiasm was outstanding and exactly what we needed. We love our photos and he was so quick to get them to us. Now the only problem is choosing which ones to frame. Would we recommend him to our friends and family? In a heartbeat." Erin & Lance

"Mark Creery photographed our mountain wedding June 6, 2015 in Pine, Colorado at Lower Lake Ranch. Mark is a really chill guy and super helpful with recommendations and planning. Wedding days can be stressful with all the moms and family members present - but Mark was incredibly cool and helped make everything flow so nicely. He's great on his feet, doesn't overly stage and just captures the day as it happens. Colorado to the core and really into nature and beautiful scenery if you have outdoor intentions. We treasure our photos and how magically he captured the weekend of our lives! XOXO Heather + Toby "
"Amazing photographer! Once you book with Mark for your wedding, you will not be disappointed!! We booked Mark for both our engagement and wedding photography, and were absolutely THRILLED with the results from both! We've gotten so many compliments from our friends and family on our wedding pictures; my dad even kept remarking what a talented photographer Mark was while looking through our album! Mark is so easy to work with and understood exactly what kind of pictures we wanted, which made everything that much easier on our big day. I honestly cannot say enough good things about Mark, he truly is the best out there!!" Sarah & Kent

"Mark is an extremely talented photographer and a total pleasure to work with. Very relaxed, calm, and friendly, yet able to be assertive - giving good direction and staying focused to keep things moving. We are completely in love with our wedding photos, and feel so fortunate Mark was there to capture our special day." Chelsea & John

"Mark is a spectacular photographer and I can't be happier with our choice in going with him. He is courteous and helpful and his work speaks for itself. I can't say enough good things about him and as you can probably tell from all the other reviews he is top notch. He brought a ton of experience and suggestions to the table and worked closely with us to achieve what we wanted. In today's world with so many options to choose from I feel like service is definitely a big selling point and Mark offers that. If you're looking for great photography and excellent service you've found him." Ana & Nick

"Mark is amazing! He is very passionate about what he does and also has an eye for mind blowing photos! He hit a home run with us and we will forever enjoy the wonderful memories he captured for us!" Katie & Ben

"Mark is OUT OF THIS WORLD. I cannot believe how well he captured not only our day but the incredible scenery high in the San Juan's. After looking at the photos, it occurred to me that we weren't just paying for wedding photos, his work is truly artwork that we can treasure forever. WELL worth the spend!!" Nate (& Nicole)

"Mark is a fabulous photographer to work with! We did our engagement and wedding photos with him. He was able to capture our personalities and the fantastic outdoor settings (our wedding was in Yankee Boy Basin outside of Ouray, Co). We will definitely reach out to Mark for future family photos." Nicole (& Nate)

"Best photographer EVER!! Mark did our engagement photos, family photos before the wedding, and our wedding photos. He did an absolutely amazing job and everyone loves all of our photos. Mark was great at getting back to us, helped us pick locations (I suggest letting him pick because he has some great hidden gems), and captured great moments. I HIGHLY RECOMMEND him especially if you like great scenery." Whitney & Trey

"Mark was a fantastic photographer to work with! We'd never met before the day of and he quickly put me at ease in the middle of the most hectic day of my life, and started snapping away at everything that was important. I lost track of him during the ceremony and reception, but a few weeks later, when we got our pictures back, I was stunned with everything he managed to capture. He was everywhere! I went back and forth on whether to hire one photographer or two, and can honestly tell you after looking at Mark's photos- he could've been two people. When so many wedding photographers, especially in Colorado it seems, are so expensive, simply to make themselves seem more desirable, Mark is fantastically priced and I got absolutely every picture I wanted." Amanda & Robert

"Mark was an absolute pleasure to work with! He is a very talented photographer with tons of good ideas for photos and a keen eye for composition. He did a great job of combining his style/expertise with our preferences and ideas to compile a set of photos that was really perfect for us. He did our engagement photo shoot last fall and our wedding this summer, and we couldn't be happier with the result of both. He got a second photographer for the wedding (bigger group) and she was also great. For our outdoor Colorado wedding we would very happily recommend Mark to anyone without any reservations!" Austen & Ben

"Mark's website and reviews speak for themselves, but we would echo all of the great things that everyone has already said. I had Mark secretly photograph my proposal, my wife had no idea he was even there. We were blown away by how beautiful the photos turned out. He also took our engagement photos. We had an idea of the type of background that we wanted, and Mark suggested the perfect place. Friends and family commented that the scenery was so beautiful that it looked unreal. Finally, he took pictures for our wedding. By then we knew to expect something pretty great. We received the photos today, and they again exceeded our expectations. Not only does Mark have an excellent photographic eye, but he is a very nice person who is easy-going and easy to communicate with. Mark was very receptive and listened to what we wanted, but also spoke up with his ideas and suggestions - which gave us amazing photos. Having used him for three different occasions in the past six months, we would, hands-down, recommend him. His pictures were consistently awesome, and he is a nice person who is very easy to work with." Anna & Matt

"Mark is amazing in every way that you would want a wedding photographer to be! He was extremely communicative and even Skyped with us since I was planning a wedding from out of state. On the day of the wedding he was a calm presence and even in an intimate wedding he was a ninja photographer that was able to capture breathtaking pictures. We recently had our wedding album go live and from start to finish Mark has made the whole experience effortless." Jerica & Carter

"Thank you so much for the work you out into creating these! There are so many amazing shots, we can hardly believe that these our OUR wedding photos! You're extremely talented, and you captured those moments better than we could have ever imagined." Taylor & Sam
"Mark Creery Photography is fantastic, to say the least. My (now) wife and I could not be more pleased with his work. We purchased a package deal with Mark Creery Photography that included engagement photos as well as wedding photos, and after all was said and done we walked away very satisfied with the results. Before purchasing the package, Mark even took the time to meet with my wife and I to see if we would like working with him. We were very impressed, and from then on our expectations were exceeded every step of the way. My wife is very passionate about photography, so to find a photographer that really impressed her was huge. Thanks to Mark, there was no added stress around the wedding of having to worry if the photos would turn out well, or wondering how he would navigate the big event and working with our family. We had full confidence in him, especially after having worked with him for our engagement photos and seeing the results. Mark really went above and beyond for us. He is very professional, easy to work with, and has a great eye for capturing the moment; all of which are very important qualities when you're considering capturing important events in your life such as getting engaged and married." Logan (and Sarah)

"We hired Mark to take our engagement as well as our wedding photos and we are SO happy that we went with him! Mark takes amazing photographs and he has an eye for natural light and getting a multitude of diverse shots. He was very accommodating and willing to give us exactly what we wanted with our pictures. He even took the time to meet with my fiance and I before we hired him to make sure he would be a good fit for what we wanted in a photographer. Mark is super easy going and professional. He always showed up on time and went above and beyond. I've had multiple people tell me that our engagement pictures were the best they'd ever seen and I would agree! He listened to what we wanted and was willing to try out many different poses and shots. He also had his own great ideas as well for what would look great. On our wedding day we didn't have to worry about not getting amazing photographs. Mark is diligent and committed to capturing the beauty of your special day. From family pictures, to intimate moments with my husband, to a dance floor full of guests, he captured the best moments of our wedding day. We completely recommend Mark to be your wedding photographer. You won't be disappointed!" Sarah (& Logan)

"My wife Nancy and I hired Mark Creery to photograph our wedding on July 4th 2015 in Victoria, BC Canada. We were really excited to have Mark as our photographer after browsing his website and loving the work he had done for other couples. We had compared cost versus other photographers and Mark made the most sense for what we were getting in his package and also the fact that he let us tinker a bit to customize. Mark was extremely easy to contact and set up times to discuss the event details and photos we desired. He was also extremely easy going and made us feel that anything we had in mind was feasible. It was also great how he helped us plan how to streamline family photos ahead of time to make sure we didn't miss out on anyone special. Mark was there to photograph our wedding rehearsal/BBQ and also our ceremony and reception. He was there throughout a very long day and I commend him for his patience and tireless effort. He made sure we had gorgeous wedding photos that we were excited to share with family and friends. I would definitely recommend him to anyone looking for an easy going photographer who is there to photograph your day as it happens. He was always prepared to capture those special unscripted moments which we cherish so much. Thanks again Mark!" Emil & Nancy

"We were so pleased with Mark and all he did. Our photos were amazing and we have had so many complements on them. We enjoyed his style of photography and never felt like we were in a photo studio, we were able to enjoy our day and still capture it Marks photography. Our album was a huge success and will be a joy to view not just for ourselves but for friends and family for years to come." Renae & Scott

"Couldn't have been happier with our decision. Mark was easy going from the get go, listened to what we were looking for, and captured fantastic shots. Friendly, and professional. Would definitely recommend." Justin (& Lauren)

"My now wife chose Mark as our destination wedding photographer and while the pictures were not as big of a deal to me as they were her, I am so glad we have these fantastic pictures to share. We didn't bring all of our family with us to our wedding destination and I am glad Mark was able to capture the landscape that we love to bring back to family in Ohio. The pictures show why we left this farm town for Colorado's beautiful landscapes and we have gotten so many compliments on our awesome pictures. Mark made our day so easy and like most guys, I hate pictures, but Mark makes the day so natural and captures how my wife and I are when we are with each other without making us pose. For the guys out there, Mark will make taking pictures something that you don't mind that day. He is definitely the right pick." Tony (& Acacia)

"Mark was a pleasure to work with!! He had lots of great ideas for beautiful pictures and they turned out great!! He was all over the place during the reception, shooting pics of everything!! Someone even said he was like a ninja, cuz he moved so quickly and captured so many moments. I have never seen a photographer download pics onto a laptop so quickly just so my guests could see the pics!! We enjoyed working with Mark and would recommend him to anyone for any event!!" Katina & Nick

"I planned my entire wedding from out of state and only had a few days spent in Colorado to get things done. During the entire process, Mark was very helpful and flexible which took off a lot of pressure. I hired him for both my engagement photos and for 8 hours on the day of my wedding and I was not at all disappointed. Once we got the photos, it took hours just to look through them all because there were so many. It snowed 10 inches the day of the wedding and Mark was able to capture beautiful moments in it. I would recommend hiring Mark over and over again. He is incredibly professional and very creative and is able to capture unique moments. The pictures are the only things from the wedding that will last forever (Other than the marriage of course) and I could not be more happy with them. Thanks Mark!!!" Jessica & Luis

"Wow! Absolutely beautiful pictures! It was just the bride and groom at our wedding but we still wanted professional photographs. I was not sure how much a photographer could do with just two people but boy was I surprised! The variety of posed and candid pictures Mark got is just amazing! He captured all the emotions and special moments of the day. They are just stunning beautiful beautiful pictures! My only regret is that I did not book him for another two hours! Mark is a very talented and professional photographer. He returned all emails and phone call promptly and is reasonably priced. I would highly highly recommend Mark! " Sara & Brian

"It is with great pleasure that I write this review for Mark Creery Photography. Mark did both our engagement and wedding pictures and we couldn't be more pleased. We are an older couple and wondered if we would find a photographer who would capture our special moments and the joy of our marriage. He understood that our situation was somewhat unique and embraced our every request. Our pictures are a treasure to us. Mark was very professional and organized. He is a talented photographer with an eye for beauty and special moments, even for a couple in our late sixties! I will highly recommend Mark for any special event you are planning. You will not be disappointed." Royce & John

"We were able to book Mark in the last month before our wedding. Communication prior to the big day was excellent. Mark was very pleasant to work with. He did a great job capturing our ceremony. Every time we look at our photos, we are able to relive that day. We are grateful for that. Thank you Mark!" Casie & Brad

"We are so very pleased with these pictures! You have such a gift, your ability to get the picture that encompasses all the emotion and expression of your subject is just amazing! Thank you so much, we feel so blessed to have had your as our wedding photographer and look forward in calling on you to capture other precious moments in our lives." Jen & Ben

"Mark Creery is an amazing photographer and he will even hike up 100 feet for a beautiful view just for you. He listens to what you like and how it might come out even better. If anyone books him they will not be disappointed." Vanessa (engagement)

"Mark did an outstanding job for our wedding. Our photos turned out great and our overall experance was very rewarding." Adam (& Elisabeth)

"I liked that Mark let us interview him before we ever signed or gave money to him. Mark also traveled from Fort Collins to Woodland park for essentially gas reimbursement. Mark was on time, was available for extra time, it felt like even though we didn't book him the whole day he was available to us. Also liked DVD prints and option to buy additional prints, great pics." Adam (& Alison)

"We could not have been happier working with Mark. Not only was he willing to drive to Wyoming for our wedding but he planned with us ahead of time to make sure we got exactly what we wanted. It did not take him long to learn our personalities and adapt to fit our style. The experience was great and the pictures are beautiful!!" Nakita & Sam

"Choosing Mark as our photographer was one of the easiest steps in planning our wedding. He had already photographed two of my friend's weddings, so we didn't have to do any lengthy research. I knew they had both had amazing photographs and positive experiences with Mark which allowed us to really enjoy our wedding day. We were working on a short time frame and really appreciated how Mark helped us get everything sorted out quickly and started us thinking of moments we wanted to capture on the day. Once our wedding day arrived, Mark was with us starting with the girls getting their hair and make up done. We then went to the ceremony venue where Mark was able to capture beautiful moments of our family awaiting the ceremony and the groomsmen in their prime. Sharing these early moments with Mark allowed our bridal party to feel at ease the rest of the day. After the ceremony we went to a few different locations and Mark was quick to adapt to each by making sure we were in the ideal light and framing us in a way that really portrayed who were were as a couple. Mark was able to turn a dry grassy landscape into a beautiful canvas for our bridal party shots. Mark continued to beautifully capture the events of our day from the bridal party's' arrival at the reception, in which my nieces look like they are having the time of their life, to an impulse spin for our first dance. I am so grateful for Mark's thoughtful and amazing work in making sure we have beautiful photographic memories that encompass our special day to the fullest. I would definitely recommend Mark as he will capture your day as it was and will also find the little moments that may be missed or forgotten from all the excitement." Katie & Bryan

"Mark was great! Easy to talk with and great communication! Plus I absolutely loved my pictures, they were even more beautiful than I expected! To this day I still can't stop looking at them!" Taylor & Justin
"We are so lucky to have found you to do our wedding photography. You were willing to work out a flexible package that suited our needs perfectly. One thing that was crucial for us was that we receive all the shots in a high-res format on DVDs and you were more than willing to accommodate this. We were very happy with your professionalism, calmness under pressure, and ability to stage great shots. Best of all you captured some wonderful candid moments. All our pictures look fabulous. We are so happy with the quality of your work and your keen eye. All the compliments we get from friends and family about our wedding photos are a true testament to your wonderful work. So again - thank you, Mark!" Stefanie & Devon

"I got to shoot with Mark just about a year ago! He is an extremely talented phototgrapher and great person. He has an amazing eye for natural light and gets shots that look so natural. He took us all over Ft.Collins and got amazing photos. He gives you such good advice on posing and makes you feel so comfortable in front of the camera, that you forget its there, and with me being a model, that is hard for a photographer to make you feel. I would completely recommend Mark to anyone looking for wedding, engagement or just photos in general. Mark - Thank you again for our amazing photos!" Alisha & Kyle

"Mark took our engagement pictures. We just moved to Wyoming so we didn't know any photographers in the area. Then I saw Mark's work online and knew he was the one. He was very flexible and answered all my questions. Mark did a fabulous job and everyone loved our pictures!" Anahi & Daniel
"I just wanted to thank you again for photographing our wedding!! I have already recommended you to a lot of my friends who are getting married. You have captured many wonderful moments and everyone commented to me later on how lovely you were." Deb & Brendan
"… you were very proactive and creative, and always capturing great moments. You were very easy-going but got people to do what was needed, and made us feel more comfortable too! I really had such a blast!" Sarah & Shehan
"Thank you for doing such an awesome job at our wedding. The photos that you took look amazing. We had so much fun taking the shots with you, you kept us laughing, gave us great directions and let us be ourselves." Paula & Isaac
"You made the photo session so relaxed and fun... Mark, you really captured the memories we wanted to cherish about our wedding day. Thank you so much for being our photographer, the pictures are more than we had expected." Ursula & Shane
"Thank you for beautifully capturing our wedding day. We have so many favourites! Thank you also for being relaxed, friendly and professional. Ed and I really enjoyed working with you and felt at ease. We had a perfect day and enjoyed every moment. Thanks to you we can relive our wonderful wedding day!" Jenn & Ed
"OMG!!! The pics are fantabulous!!! I can't believe how many GREAT shots you got! We truly are sooooo happy with the incredible job you did!" Ed & Dee
"Both of us were impressed with your attitude, speediness and willingness to accommodate. We had some troubles dealing with other photographers and it was a breath of fresh air to have found you." Kelly W.
If you've made it this far I think you are pretty awesome and you should get in touch so I can find out more about your awesomeness!