Wedding albums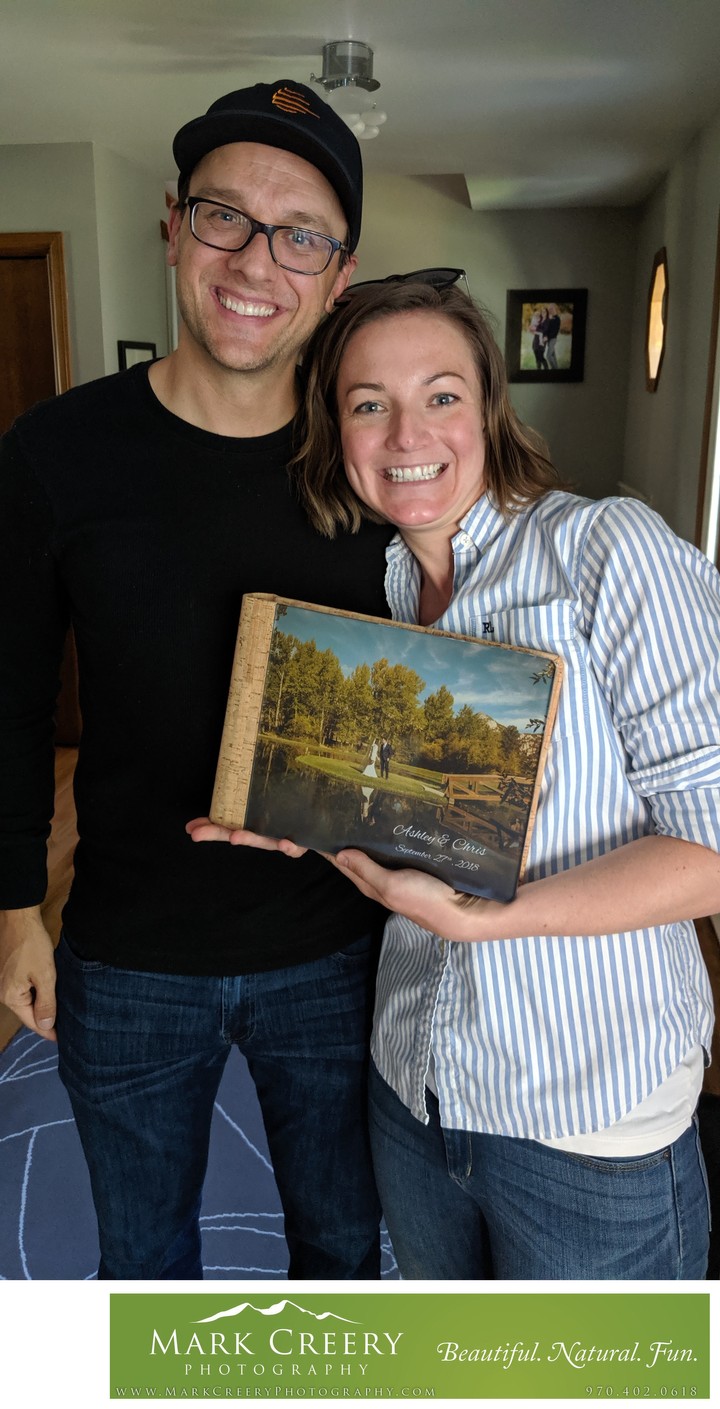 "Mark, the album arrived Friday. Bottom line - we are completely blown away by it. We both had a vision of what the album would be like. What arrived is so much nicer than anything we thought it would be. We are grateful to you for your artistry, professionalism, and just being laid back and so easy to work with. Sending a hug from us to you, with thanks!!" Hope & David, happy clients
How do you want to remember your wedding? Who do you plan on sharing these photos with? Where will your digital photos be in 10 years, 30 years? These are great questions to ask yourself to help discover your intentions going into your wedding. Your wedding photos are too valuable to be simply shared on social media. There is no substitute for your wedding story in book form, no substitute for holding memories in your hands. An album is timeless and eternal. You won't regret investing in a family heirloom that can be passed on for generations.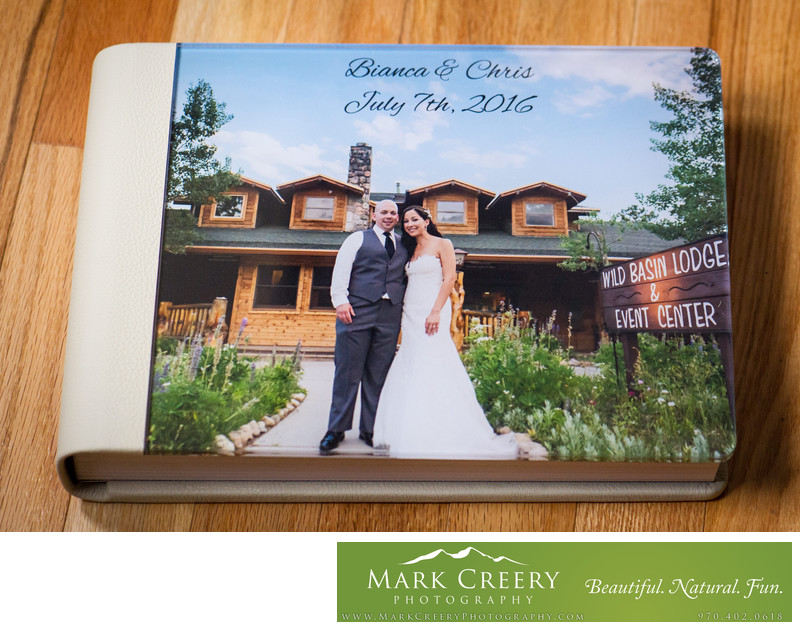 The 'pros' of getting an album from your photographer (hopefully me):

• They know your images intimately and are best suited to tell the story of your day. It's easy to think fitting more images onto each page is better, but your photographer knows that fewer images can be more powerful and which are the best ones to go together.

• They have a relationship with the book printer and will guarantee that your investment is taken care of in the unlikely event of any defect or problem.

• They will work with you to make sure you love the final design and will surprise you with their creativity.

• You will get your album completed in a timely manner, not years later, or maybe never!
More happy clients!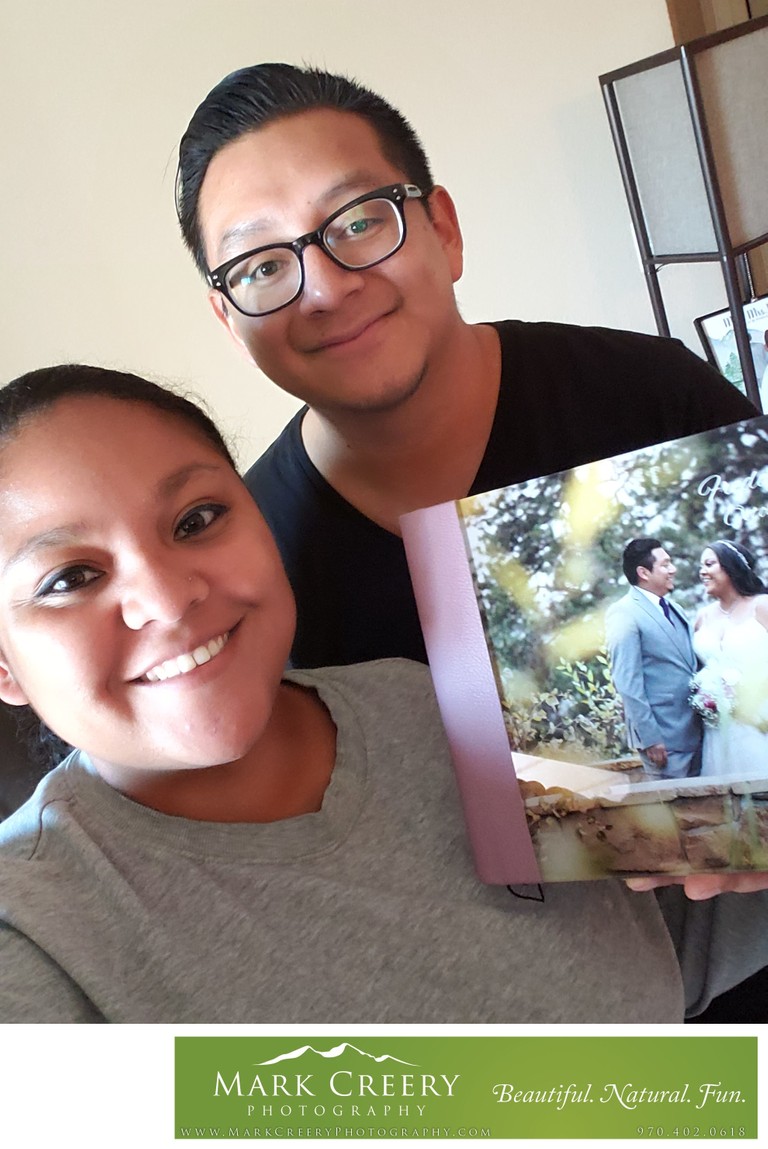 Design Process
After you receive your wedding photos, you are free to decide whether you'd like to have more input in the design process or just trust that I can tell the story of your day to reflect your personalities. Either way it works great in the end, but the second option is usually quicker. If you are up for picking some yourself, you can simply select your favorite 'must-haves' on your online gallery. I generally recommend only picking up to about 50, that way I can decide which images best fit the format of the wedding album and tell the story. The ones that are most helpful for me are the candids and family photos, where I may not know which people are most important to you.
Once I have your initial design made, we will schedule an online design consultation. After a slideshow of your design we will work through any changes you'd like to make until you're happy with the final design. This process takes about 1 hour depending on how many changes you'd like. Since I am using top-of-the-line design software I can make these changes in real-time, something that would have been a lot of back-and-forth not too long ago.
Check out some of my recent album designs to give you an idea of how I tell a story in an album form.


The albums
The albums themselves are hand-crafted in Italy and are heirlooms that can be passed down from generation to generation. They are world-class quality and are stunning to look at and touch in person. The attention to detail is what makes this line of albums stand out for me.
I offer an 8 x 12 landscape album, which ends up being a wide 8x24 when opening it up. This provides a perfect canvas for scenic photos that Colorado is known for, and for my signature panoramas. If you would like to upgrade the size to 9.5 x 13 you can as well. The thick pages are seamless, which means the pages lay flat and you won't notice a seam down the middle. I design across the two facing pages (called a spread) as if it was one large blank canvas. The pages have a satin 'touch' lamination, which gives a luxurious, smooth feel to the HD-printed photographic paper.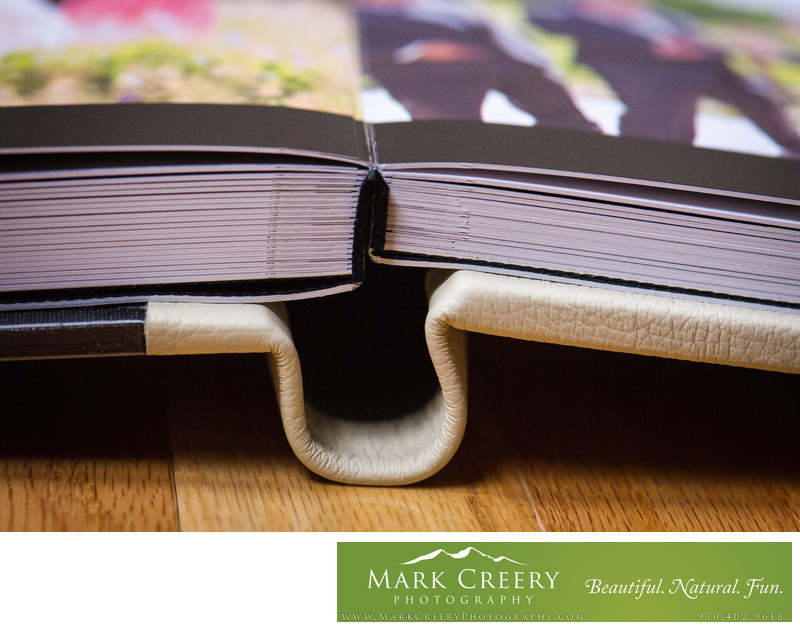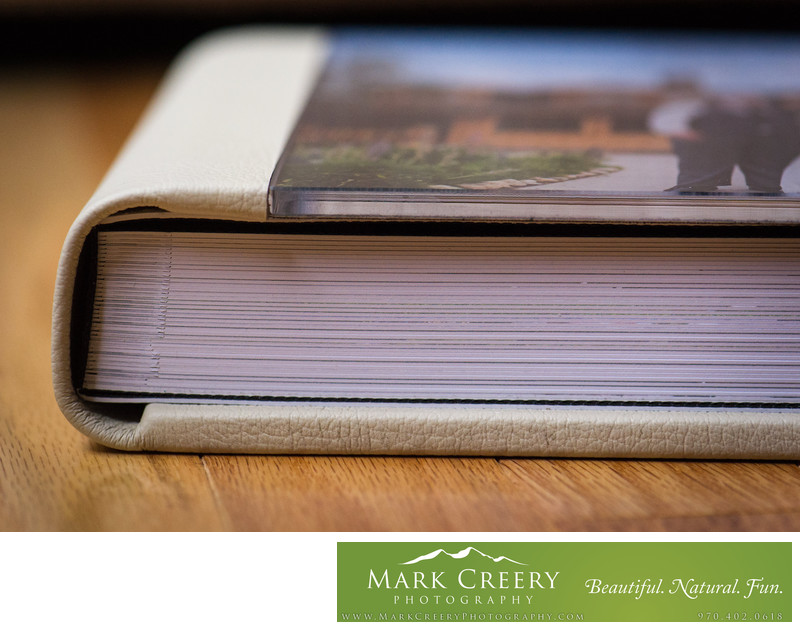 I also offer parent albums, which are mini-versions of your main album. You can either get 2 6x8 hard cover for each set of parents or duplicates of your album. These are available at 50% off of your main album price since I can pass on the savings I receive from my vendor for ordering multiple copies for you.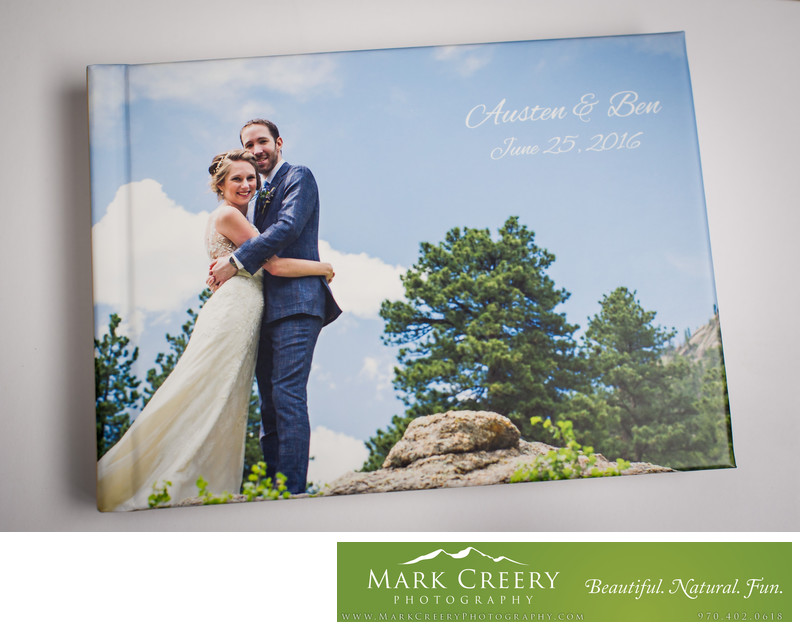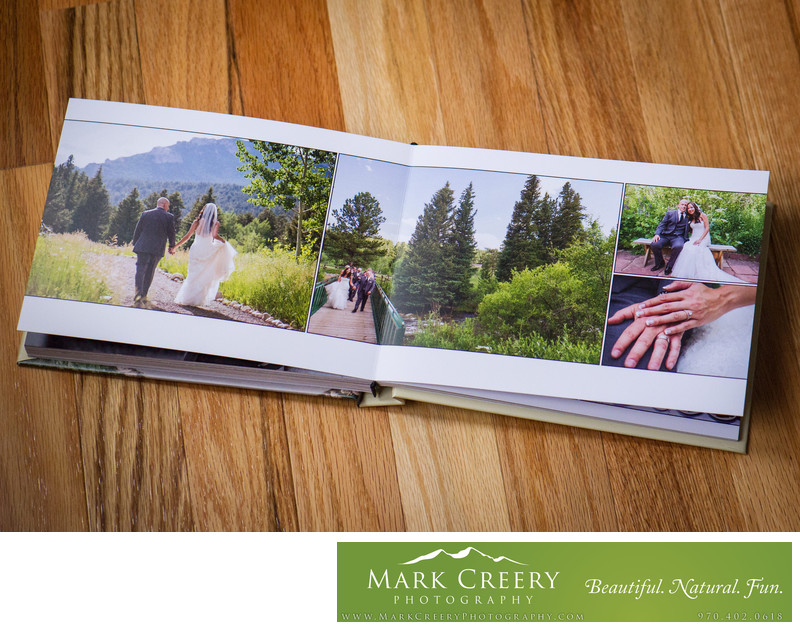 Album Cover Options
The following is for clients to understand their album cover options when ordering. There are many cover materials and color options. In fact, there are 275 to choose from! This sounds overwhelming but I can guide you through the process to figure out what you'd like - be it traditional, modern, or edgy.

LEATHER
Italian half-grain bovine leather with a durable matte finish in a large selection of color tones that age beautifully.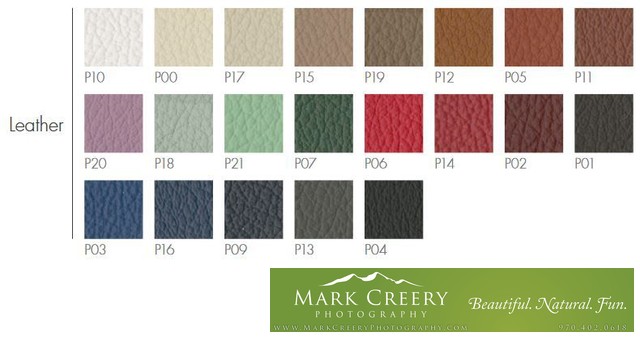 DISTRESSED LEATHER
Full-grain Italian bovine leather that has greater resistance to wear.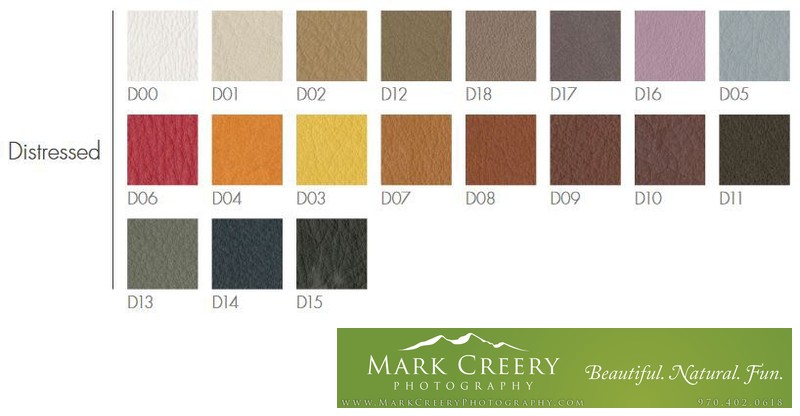 SEQUOIA LEATHER
Italian nubuck cow leather that has a distinct vintage effect, with soft and warm tones. Classic vintage elegance.

NAPPA LEATHER
Very soft, full grain leather, developed for the fashion industry. Beautifully soft to the touch yet very durable.

LEATHERETTE
Light and versatile featuring a smooth surface that is very easy to clean.
CLASS LEATHERETTE
Leatherette that has a velvety satin finish, with resistance to wear and tear.

CLOUD LEATHERETTE
Available in a large range of colors with a shaded effect. It has an extremely smooth surface and very soft touch, with high resistance to wear and tear.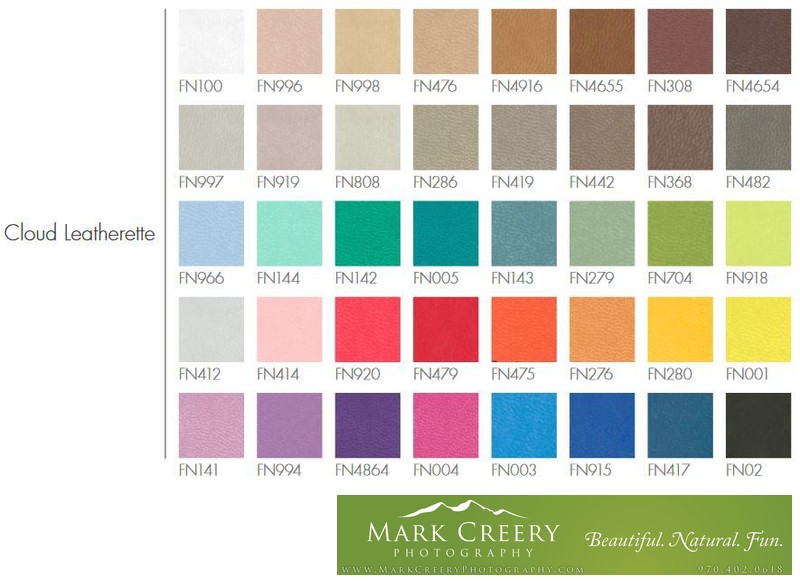 ECO LEATHER
Vegan and eco-friendly fabric made from high resistance materials ensures deep lasting colors. Coated for exceptional firmness and a lycra-like satin surface.

CORK
100% natural, impermeable and doesn't deform. It is very light and soft and is offered in its natural color with a matte finish that enhances its texture.

MAPLE
This cover material enhances the intensity of vivid colors, with life-like wood grain reproduced on the surface. It is easy to clean and wear-resistant.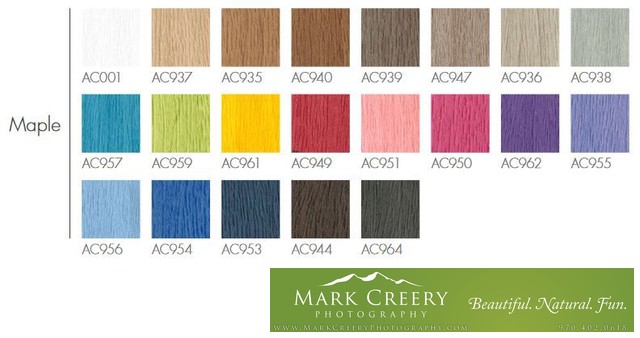 INTERWOVEN
Eco-friendly, woven textured fabric that is made with non-allergic and non-toxic yarns.

SUEDE
Very soft microfiber material with distinct texture and enhanced colors that is resistant to wear, easy-to-clean and water-repellent.

SUEDE PAINT
Suede that is enhanced through thermal transfer printing, which can reproduce large patterns while maintaining the distinct texture.